Baker Maddera Junior Golf Academy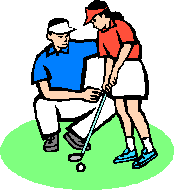 Baker Maddera Junior Golf Academy
At
Ash Brook & Galloping Hill
Summer 2017
Registration fee for membership to Academy is $250.00 per student
Coaching Session fee: Academy members $15.00 per session payable day of the session.
Coaching Session scheduled dates & times
June:
Saturdays – 3rd, 10th, 17, No class on the 24th
Sunday's 4th, 11th, 18th, 25th
All Classes start at 3:30 pm
July:
Saturdays – 1st, 8th, 15th, 22nd, 29th
Sunday's – 2nd, 9th, 16th, 23rd, 30th
All Classes will start at 3:30 pm
August:
Saturday's – 5th, 12th, 19th, 26th
Sunday's – 6th, 13th, 20th, 27th
All classes will start at 3:30 pm
All academy coaching sessions will be 75 to 90 minutes in length. Sessions dates and times are subject to change as the courses calendar changes during the golf season. We will keep you abreast of any changes to the schedule as they occur.
Academy Curriculum
A coaching style approach will be the format on Rules of Golf, Golf Etiquette, Full Swing technique, Short game skills, pre shot routine, course management, and practice routines. Sessions will be conducted on the putting green, driving range, or on the golf course. We will try our best to offer make up dates if a session is rained out.
Who should attend
Junior's aged 11 and older with intermediate to advance skills looking to improve their golf skills and play tournament golf.
To register for the Jr. Academy please email Baker at rscmaddera@aol.com. Registration begins May 15th